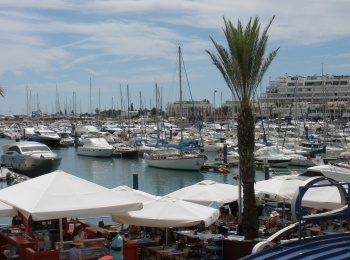 What places do you think of when thinking of luxury travel? Monaco? Las Vegas, perhaps? The reality is that such places are geared up for catering for the rich and famous. The tax free haven of Monaco, with its stunning harbour, is perhaps the most prime example of extravagance you will ever come across. But, if you are a fan of luxury travel but cannot compete with the super rich, do not despair. Sitting in the south of Portugal is the Algarve, and within it, the 'Golden Triangle.' Within this triangle, resorts have been built to cater for the traveller who wants first class facilities and exclusivity without being a multi millionaire, making Algarve holidays perfect for those looking for a little bit of grandeur with breaking the bank.
Quinta do Lago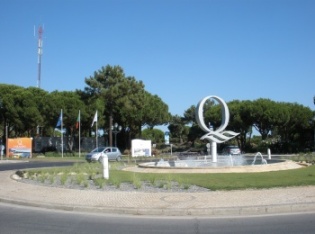 If your idea of heaven is spending all day on the golf course while the hot sun beats down on your back, you'll love Quinta do Lago. The courses here have in the past played host to the Portuguese Open and since its establishment in 1974 has become an integral part of the Golden Triangle's popularity with tourists. The resort is highly exclusive and enjoys a fabulous reputation throughout Europe. Nearby are unspoilt golden beaches and the UNESCO Ria Formosa bird sanctuary which are well worth exploring.
Almancil
When on holiday, it is important that you have access to top of the range restaurants. In the Algarve, if it is top quality restaurants you want; you must make a visit or stay in the resort of Almancil. Couleur France is a modern and stylish restaurant with excellent service to boot – perfect for a romantic meal or lunch with friends. Restaurante Aquarelle is another favourite that serves up international as well as local dishes. Many people assume that the Algarve only caters for budget holidaymakers. Whilst there are plenty of low cost options, luxury food can also be found and is a key reason why the Algarve's Golden Triangle is a favourite with people on all different budgets.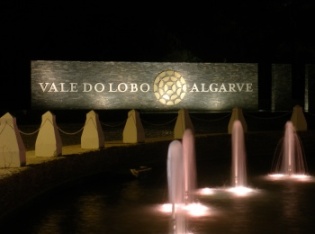 Vale do Lobo
The largest luxury resort of its kind in the Algarve can be found in the stunning Vale do Lobo. The resort stretches out over 450 hectares and has around 1,500 residential and holiday properties on its grounds. Here you'll find only the best facilities and golf courses Portugal, the Algarve and indeed Europe has to offer. Beaches, swimming pools, bars, restaurants and clubs are all in abundance, so if you want somewhere totally exclusive to stay, you'll be hard pressed to find anywhere better than Vale do Lobo.
Each year thousands of people book cheap Portugal holidays.
If you are one of them, why not make 2012 the year where you treat yourself to something a bit fancier?
Written by Ricky Durrance for Beat the Brochure.
Tagged as: Algarve, Attractions, Luxury Travel, Tourism in Portugal