The Portuguese hospitality is well known, as is the food and great spots to enjoy a getaway or for a longer stay. Now, what about accommodations? How do they fare with other European destinations?
To answer these questions, I got in touch with HostelBookers, a budget accommodation specialist which promotes a yearly Awards for Excellence, recognizing the winning properties worldwide. On each continent top hostels and cheap hotels receive awards within 13 different categories. The Awards for Excellence 2012 has just been released, and Portugal is the highlight in Europe with six award winning properties between Lisbon and Oporto.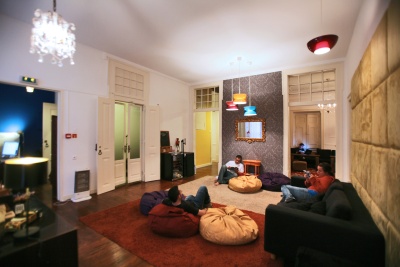 Travellers House in Lisbon won Top 3 Accommodations for Europe again. One of the best things about Travellers House (98.6%) is its central location in Lisbon. Situated in the Baixa ("downtown"), the most historical area of the city, the hostel is within walking distance of all Lisbon's major tourist attractions and has connections to the city's transport system on its doorstep.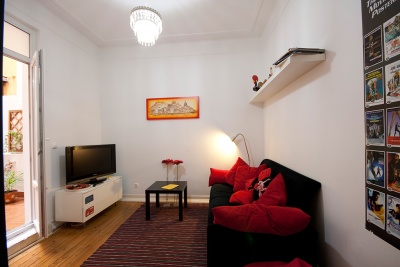 Last year's Top 3 Accommodations winner, Lisboa Central Hostel (98.4%) picked up Best Atmosphere this time round. Owned and run by a local Portuguese family, this property boasts a picturesque terrace for travelers to enjoy their complimentary breakfast and a whole host of activities and cultural events.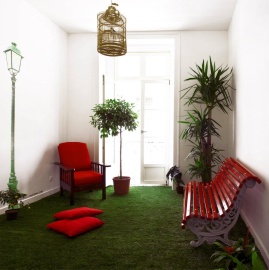 The beautifully designed Living Lounge in Lisbon was awarded Best for Solo Travellers (96.9%). This boutique hostel's luxurious lounge and indoor style garden provides the perfect space for people to meet. 
 The Royal Guest House/Pension Royal is a lovely guesthouse which picked up the Best for Families award. This guesthouse offers private rooms with ensuite bathrooms and there's a plasma TV for every room. Located in the Baixa ("downtown") its walking distance from many of Lisbon's main attractions.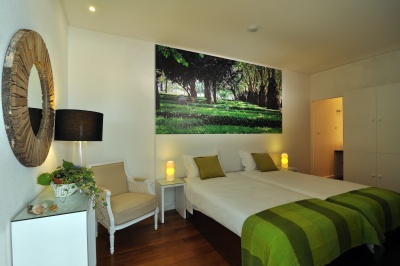 Oporto's Gallery Hostel won the Best Newcomers category with an excellent 99.8% customer rating. A newly renovated historical building, the Gallery Hostel has spectacular facilities including a movie theatre and games room, lounge bar and garden. 
Travellers looking to party should head to Porto Spot Hostel, which is one of five hostels awarded Top Party Hostel. Revellers can drink in the onsite bar or on the large patio area after the traditional Portuguese dinner is served. Travelers here will be treated to karaoke nights, pub crawls and Brazilian nights. 
As you can see, there is no shortage of comfortable accommodations with good prices and great locations to enjoy your stay in Portugal. 
Find the list of all winners (worldwide) in:
Tagged as: Attractions, HostelBookers Awards, Tourism in Portugal