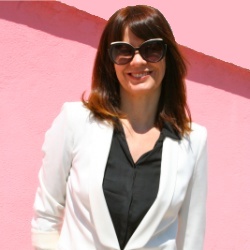 Exclusive interview for BestinPortugal with Vivi Harle, personal wardrobe stylist, personal shopper and image consultant. Vivi has worked as a stylist for advertising production companies whose clients included SIC Mulher and SIC TV Channels and has also designed and made costumes for the Lisbon Players Theatre, among others. 
Could you give a brief bio about yourself?
I started my career in fashion in Brazil and styled for photography and advertising with clients that included: Pão de Açúcar, Riachuelo, Santa Marina, RevistaBig, Revista Saúde, Super Interessante.
After going on a two-month holiday to London I ended up staying there for about 5 years. It was while watching such TV programmes as "What Not to Wear" that my interest in fashion turned in another direction. Even though my initial interest had been in improving my own style I never imagined that I would change my career. I studied "Head to Toe Styling" at the  London College of Fashion with Style Counsel Guru, Carol Spencer; "Introduction to Drawing and Styling for Photography" at Westminster College and  "Professional Style Analysis" at the Aston & Hayes Image Consultancy in London. In Lisbon, I studied Professional Fashion Design Technique at CIVEC now known as Modatex.
Since 2005, I have run my own business called Enhancing Me, which offers: wardrobe styling, personal shopping and image services.

For those of us who are not very familiar with the fashion world, what does a personal wardrobe stylist do?
A personal wardrobe stylist works with clients to define or re-define their individual style. It starts with a chat to assess the client's needs and wishes, as well as their life style, body style and colour style. Then I work on their wardrobe checking what they have and what they need in order to achieve the goals we have set. Everything has to be checked; each item and every accessory.  I also screen items that are out-dated, worn out or not flattering in terms of size, cut, style or colour; separating everything. Then I mix and match to create new outfits for a variety of occasions such as: daily wear, work wear, festive occasions, weddings, job interviews, a romantic date, a TV appearance, a public talk or for travelling. I should point out that it is nothing like the programmes you see on TV. Even when a client wants a radical makeover the process needs to be gentle and handled with great sensitivity. The new outfits are photographed and organized in a "lookbook" making it practical for the client to identify what to wear simply and calmly.  A shopping trip is sometimes required to complete the wardrobe.
What do you love about your job?
I love the fact that every day is different. With other jobs you don't have the flexibility I have: for example, I am able to drop off and pick up my daughter from school most days. I don't have a fixed timetable but that suits me as I can work evenings and weekends and I rarely get stuck in traffic jams. My work also allows me to enjoy meeting and getting to know people from all sorts of fields and backgrounds. My work also brings huge personal rewards as I am helping people enjoy their clothes and feel confident in their appearance. It gives me great pleasure and satisfaction when my clients share with me the compliments that they receive from other people. 
What are the biggest challenges that you face?
The biggest challenge I face at present is to attract new clients and expand my business during such difficult financial times. 
What is a typical day for a wardrobe stylist like?
Every day is different from the next. It depends on what time I need to be at a client's house, hotel or work place. I keep my styling bag ready at all times in case of an emergency. I make sure that I have time every day to check some specific fashion websites, blogs, catch up on the fashion news for inspiration. It's extremely important to keep up to date with the world of fashion. Depending on whether the service is wardrobe styling, styling consultation or personal shopping I will drive to the client´s house, hotel or shop and can work for up to 3 hours, usually nonstop.  Two wardrobe styling sessions on the same day can be very draining so I try and mix the sessions when I have two clients on the same day. When I get home I have to work on the photos I have taken, organize them in a "lookbook" and send back to the client. 
What are the most important skills to have in your profession?
You have to be extremely well organized and reliability counts a lot. Clear communication, sensitivity, punctuality and the ability to improvise are also important as sometimes you have to think quickly on the spot.  Of course one needs a sense of aesthetics and you have to cultivate a professional and impeccable appearance. 
Knowing that China has evolved from Mao Zedong's standardized uniforms and today even China's fashionable First Lady, Peng Liyuan wants to maintain her stylish look, what makes public figures want to dress well? Is it vanity or consciousness that their image needs to look good in public?
In the case of China's first lady it goes a lot deeper than that. Her image and personal profile is in itself a serious business and generates lots of money. For example the pearl earrings that she has sometimes been seen wearing in public appearances come from a city called Zhuji. When she wore those earrings the stock price of all the pearl producers in Zhuji rose immediately. One company's stock rose so high and so fast that market regulators capped its price rise. Peng Liyuan is the Michele Obama of China; she uses her image and fashion sense consciously to project China's soft power. The concept of the visual image is becoming even more important in the world today. To rely on your personality alone is not enough you have to reinforce your identity through your image. Like it or not people will make judgments about you based largely upon your appearance and by ignoring the image that you are projecting you are potentially ignoring the benefits of very important non-verbal communication. You don't need to say a word; your appearance says it for you.
Public figures hire people like me because they know how important it is to use their image to communicate more effectively. We can help to maximize the impact of their image. Even if there is an element of vanity they are also aware that their image is their signature brand.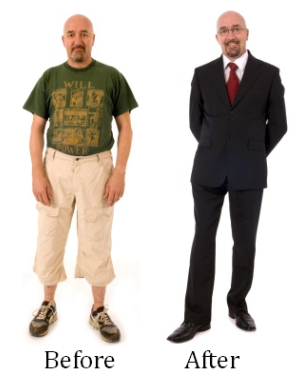 Do you also work with men?
Yes, although the majority of my clients are female. 
Are men easier to follow your recommendations or are they hard-headed?
It's a different approach. It depends on the person, not whether they are male or female. Sometimes men can be easier to work with but sometimes not. They are usually very precise and very drawn towards details, a little bit fussy. What I find interesting, and I like, about male clients is that they are inclined to buy quality pieces rather cheaper brands. 
Is there a secret in how to tie a good Windsor knot?
No secret at all just a matter of practice. 
Have you had any special request from a client that you knew would be impossible to meet (like having a 120kg lady who wants to have a size zero look)?
No, thank god I've never had such a request. Most of the time what women perceive as faults can be minimized by learning to take advantage of clothes with specific cuts, colours and details to camouflage those challenging areas. It's a personal thing but to achieve an ideal style, commitment is necessary and being honest will help people to accept what they like and dislike about themselves. 
If somebody wants to put up with a style that you feel looks artificial to them, how do you deal with it without hurting their feelings?
Coco Chanel once said "If a woman is well dressed you notice the woman but if a woman is badly dressed you notice the clothes". So there's no other way than to carefully explain and guide the person because  wearing too much or too little, or in terms of style, accessories, mixing themes or fabrics or even make up, can spoil your appearance.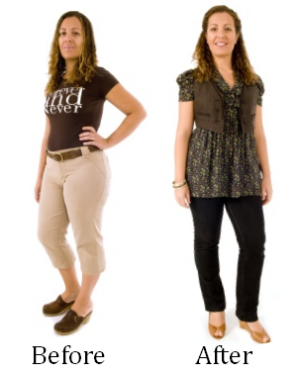 Do you have some tips for those that want to dress to impress?
You have to believe that caring about your appearance is a plus in any situation and literally opens doors. My magic word is care. You have to always care about yourself, your hair, makeup, hands, figure and the type of clothes you wear and how you wear them. Also consistency is what counts. 
Any final words that you would like to add?
Don't fool yourself when you hear things such as; your brain counts more than your appearance, they both count as much as each other and you should use your brain to improve your looks. 
If you'd like to know more about Vivi Harle's work, or to get in touch, just follow the links below:
Website link: http://enhancingme.eu
Blog link: http://enhancingme.blogspot.pt/
Facebook link
Tagged as: fashion consultant, wardrobe stylist