An exclusive interview for bestinPortugal with Patricia Westheimer, an American Journalist, Author and Teacher, always ready to praise Portugal and to show her point of view of why she chose this country 19 years ago and has been living here ever since.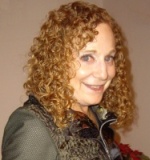 Could you present a quick bio on yourself?
I was born in Colorado in the USA and grew up in Baltimore, Maryland. There I had the privilege of studying from 3-17 at The Park School of Baltimore, where my parents also had studied and even met there. At university I studied English Literature and sociology. My degrees include a Bachelors Degree, earning the Phi Beta Kappa honor, a Master's Degree in Education, a degree in Teaching English as A Foreign Language (TEFLA) and graduate courses in writing, journalism, and communication. I come from a journalist family and have always been intrigued by the media. My father was a radio, TV and newspaper commentator on financial matters and even broadcast golf tournaments! After graduation from college, I taught English literature, writing and journalism. After I left high school teaching, I created a seminar company to train business executives in writing skills. I also wrote Scott, Foresman's Executive Writing Series. When I moved to Portugal in 1991, I changed my life. Now I still teach and write but equally or more important to me are my 6 Godchildren from the SOS Village in Bicesse, (www.aldeias-sos.org ), two poodles whom I have raised since puppies to 16 and 15 years and my many friends from all over the world. I am active in the international community and serve as Chair of Americans in Portugal; love sports; and travel as much as I can. I even taught English at a Chinese university in Wuhan for the past two summers.
What is your present occupation?
I teach writing skills to IB students (International Baccalaureate), advise them how to get into universities, help students  with their applications and test preparations for universities all around the world and write a bi-weekly column for The Portugal NEWS.
How long have you been living in Portugal?
I moved to Portugal on April 27, 1991.
What made you move to Europe's West Coast?
When I was 15 our parents took my sister and me to Europe for a month in the summer. At first I didn't want to go preferring to spend the summer in camp with my friends. However, as soon as I arrived, I saw culture, cafés, people speaking many languages and exotic food. I loved every city we visited from Athens to Paris. I made a mental note: "I want to live in Europe some day." Once I started teaching, I traveled to France every summer, learned to speak French fluently and used to sit in the international boarding lounges of USA  airports pretending I was about to travel to Europe! I always thought I would move to Paris, but when I got serious about moving I found out it would be hard to get working papers there. A friend had taught in Portugal and encouraged me:  "Go to Portugal, Pat," she said. "You will love it there." I had never been here but saw on a map that the country was on the water, in the south of Europe and I heard that the people were nice and the food was good. So, I came and stayed!
What did you miss the most from the U.S. when you arrived here?
In the early 1999's I went back to the USA to visit my family and friends twice a year with an empty suitcase. I missed Nordstroms, a wonderful US department store. I missed their all-cotton grey socks! Plus I bought office supplies and vitamins. Now all that has changed: Portugal has everything… except Apple products at reasonable prices and in abundant supply.
What do you wish you had known before moving?
I wish I had known that it would take time to make deep friendships. That's another thing I missed: my friends. I met many people when I first moved here, but it took years to establish the deep friendships I had forged in the USA.  By the way, people told me I would have friends here, but not Portuguese ones. How wrong they were. My two "Marias" are some of the best friends I have ever had.
How do you feel Portugal has changed in all these years?
Portugal has really grown up! Now "we" are in Europe with all the goods and services anyone would want. Jumbo (Supermarket of the Auchan Group) is full of food from all over the world. Plus there are many more "immigrants" here. Portugal seemed very homogenous when I arrived and also very conservative (which I am not!).  Now it's full of Brazilians, Eastern Europeans, and that gives it more of an international and heterogeneous feel. I like that.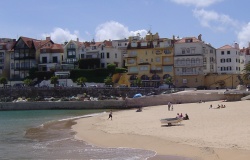 What do you recommend visiting/tasting/experiencing to your overseas friends when they come to visit you?
I am a Cascais gal! I love my town so much and have even thought of establishing a "foreigner party." So I recommend spending a few days in Lisbon, seeing the wonderful Gulbenkian Museum, the lovely Castelo de São Jorge area with the picturesque Alfama area and then getting on the train to Cascais.  A stop in Belém is worthwhile to see the museums and historic sites and then, land in lovely Cascais. Walk on the gorgeous walkway by the sea from the Hotel Albatroz to the end, eat fresh fish along the way and then walk back and through the town along the Moorish designed mosaic streets. Discover the old part of the city (I have lived, happily, on three consecutive streets in this authentic area) and then head toward the Boca do Inferno for local handicrafts. If you're a biker rent a free bicycle (in exchange for your ID) and explore the gorgeous coastline all the way to Guincho if you're really fit. Then you can get a bus or drive to romantic Sintra and explore its castles and quintas. Friends visiting recently from the USA rented a car and drove up north. You see, I love the whole country!
In your bi-weekly column in the newspaper "The Portugal News", you are always praising Portugal and its people. What do you appreciate the most in living here? 
There's a soulful feeling here. The people are kind (except on the road!), the tempo is slow (maybe too passive?) and the weather is gentle. Little changes here and I like that. When I come back from a trip and ask my friends, "What's new?" They always say, "Nothing!". It's an unpretentious place. That's unique too. In summary, the quality of life is high.
And, on the other hand, what are the drawbacks of living here?
I admit that life here has become more expensive, the people are complainers and not "doers" and the government seems ineffective. But on balance life here is of a high quality. I would not like to live anywhere else. It's non-violent; no guns find their way into bars or schools! Hospitality is abundant from these warm and welcoming people. When President Obama came to Portugal I knew he would be treated royally, and he was.
In Portugal, people accept passively their destiny, and like to blame others for their misfortune. Do you agree?
Yes.  I have even inherited some of these traits!
You have taught in schools. Don't you agree that the younger generation is more open minded to foreign culture because they travel more than their parents did and have access to foreign student exchange programs like Erasmus?
They might be open-minded but they still seem "stuck" here. If I had a child I would tell them, "you can come here for holidays, but you must leave for university and for work. You will have few possibilities here for decent pay, creative thinking or professional advancement. "It hurts me to say this but it's true. Unless you are from one of the big families or know someone inside of a company, you will stay stuck here. I tell my God children that if they want a good future, they must leave. One has left for Holland where he is happy and makes three times what he could earn here. This is a great country, but for people, who have made their money and want to play golf, walk by the sea and drink Portuguese wine. I have chosen a more challenging path: to work and to try to make a difference socially with my active involvement in Americans in Portugal; Democrats Abroad Portugal and most important with the Aldeias SOS Portugal . But we Americans are activists and optimists. I could never just rest here. I feel I have to make a difference, even if it's just a small one.
Do you agree that knowledge of English, especially among the younger generation is good? Good, no. Essential, YES! I am also ashamed that many ex-pats do not speak Portuguese. I went to school for my first three years and am proud to know the language.
Any final thoughts that you would like to add?
I congratulate you on this site. Portugal is a fabulous country and a hidden gem. You are getting the word out, and that is a wonderful gift.
To know more about Patricia Westheimer, visit her website and her blog.
Image credits: Patricia Westheimer, BestInPortugal.com
Tagged as: expat, life in portugal, Patricia Westheimer