Portugal is one of the really peaceful tourist destinations in the whole of Europe. If you are looking to take a break from modernity and city life, Portugal is exactly the place you should be visiting. And when it comes to the food in Portugal, the Portuguese cuisine is as distinctive as its landscape. With the food features totally affected by the sea, most of the food you're going to enjoy here would include grilled fish, seafood, etc. So if you are relishing splendid seafood running along the coast, this a good enough proof that you are in Portugal. To make sure you don't miss the best of food choices here, we compiled the best 5 places to cherish Portuguese dishes.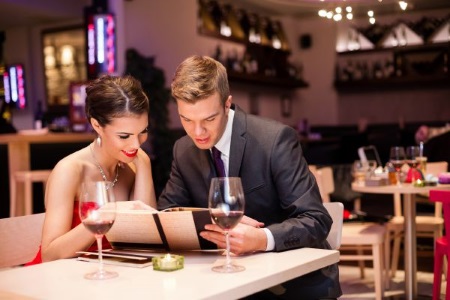 So our suggestion for the top 5 restaurants (the first four in the Algarve and the last one in Lisbon) where you can enjoy the authentic traditional Portuguese food are:
1. Ocean
As its name suggests, the name of this beautiful restaurant comes from what surrounds the whole area, Ocean. It is located in Vila Vita Parc Hotel' in Porches, Algarve. The service as well as the quality of food served is excellent, giving you a feel as if you are having an exquisite stratospheric meal after a long journey. All attributed to the sequence of flavors and taste, this is truly the best place where you can relish the native Portuguese food. 
2. Vila Joya
Vila Joya in Albufeira, Algarve is a typically French based restaurant which has the food combined local products and the Atlantic seafood in an absolutely amazing way. This two Michelin-star restaurant flaunts its professionalism and quality product with elegance. So if you are planning to enjoy the French based Portuguese cuisine, Vila Joya is the typical restaurant you should visit.
3. Taverna do Guedes – Green Door
This rustic, traditional restaurant is the best place to be if you are looking for a real taste of the Algarve. It is situated in the Rua dos Pescadores, 25 in Alvorand never fails with its sparkling fresh fish. They have an extremely relaxed friendly staff and great affordable prices. The service is excellent, truly beyond description of simple words.
4.São Gabriel
It is located just within the Quinta do Lago which is an exclusive resort in the Algarve. Excellent service of a one Michelin-star with a whole exquisite range of seafood blended with native flavors and Swiss touch, this restaurant is going to just cast its magic on your taste buds forever. Truly, São Gabriel is a place to visit and relax with its amazing cuisine for any foodie.
5. Tavares
The restaurant Tavares was founded in 1784 and it soon incorporated into Lisbon's cultural life over the following years. With the absolute classic touch and relishing menu options, you just can't find a better food place as the Restaurante Tavares with such an ambiance and a reasonable cost for this gourmet experience.
Treat for the Buds
Well, to visit here, and enjoy the amazing cuisine this country has to offer with its stunningly beautiful landscapes, you might need to get a Portuguese Visa which unlike the Australia ETA visa has to be applied for separately. So what are you waiting for? Go ahead and give this exquisite treat to your taste buds in these Portuguese food places.
AUTHOR BIO
Hannah, a student from United Kingdom who loves to travel and write on Health and travel niche. Hannah has traveled to India, Australia, Switzerland and Europe. She engages in all types of outdoor adventure, explores the local way of life. Presently working on Australia ETA visa.
Other links of interest
Portuguese Food and Festivals in South Africa
Douro Vinhateiro – A land of fine wines
Tagged as: Attractions, Places to visit, Portuguese Cuisine, Restaurants Portugal